Disposition & Assets for Sale
Through hands-on management and up-front capital, we help business owners, operators and their lenders identify and extract value from assets to generate greater liquidity and flexibility.

Explore our assets for sale, including machinery and equipment, inventory, businesses, intellectual property, furniture, fixtures and equipment, as well as commercial real estate for sale and lease.
See what's available
$10B
of dispositions
annually
100K
locations operated on an interim basis across 40 countries
400+
network of retail and
industrial specialists globally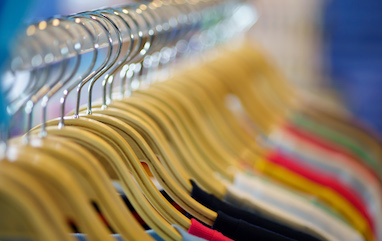 Retail Assets
Disposition
We help clients unlock liquidity and achieve sustainable growth by maximizing the value of underperforming assets while limiting costs and liabilities—with guaranteed results.
Learn More
Commercial & Industrial Assets
Disposition & Assets for Sale
We partner with clients to extract value from assets and specialize in structuring complex, multi-asset transactions. We bring cash to closing and assume principal risk for non-go forward assets.
Learn More
Lease Restructuring & Termination
Disposition
We provide lease valuation, restructuring and mitigation services to optimize real estate portfolios and generate savings from ongoing or exited leases. We often align incentives, providing guaranteed outcomes and only earning a fee if we produce results.
Learn More
Property Disposition
Disposition & Assets for Sale
We help clients sell their owned real estate in all stages of operation, from occupied to vacant, for all property types, including retail, restaurant, grocery, industrial, warehouse and more.
View Real Estate Assets for Sale
Business Operations & Support
Disposition
To help manage through change, we offer companies short- to mid-term operational support with customized strategies, from interim retail management to mergers and acquisitions support to brand licensing and more.
Reach out to one of our experts. We'll be glad to help.
For clients located outside of the U.S., our products and services are not directed specifically at individuals located in the European Union. Our products and services, as well as their specific terms and conditions, are subject to change and may not be available in all territories or to all clients. If you are not located in the U.S., the laws and regulations of your country of residence could affect the offering, negotiation, discussion, provision and/or use of the products and services offered to clients in the U.S. If you are not a U.S. resident, please see our office locations to learn more about the products and services that are offered in your desired location. The information that you are reviewing on this website is for your information only, shall not be considered a solicitation or advertisement of specific services in locations requiring a license to do so, and shall be acted on by you solely at your discretion.