Community Involvement
Giving back to our communities is one of the most important things we do.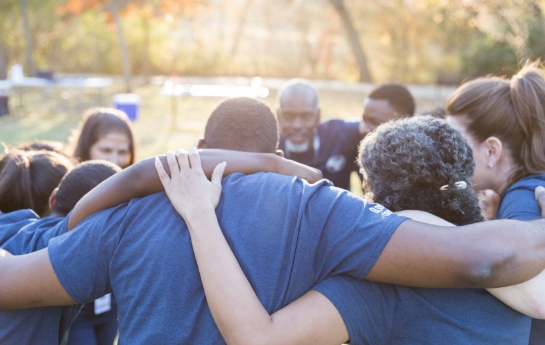 Our team members are dedicated to making a difference. Whether it's donating our time, attention or resources, Gordon Brothers is proud to support local and global charities and community projects.
Global Give Back Day
Each year, Gordon Brothers' employees around the world take part by volunteering their time at local charities of their choosing to support our local communities.
Charity Golf Tournament to Benefit Boston's Children's Hospital
This annual event has raised over $5 million for Boston Children's Hospital through the Family Support Fund in memory of Bernice and Philip Frieze.
Boston Corporate Finance Community
Gordon Brothers is a proud founder of the Boston Corporate Finance Community, which has raised over $1 million in support of More than Words.
Global COVID-19 Emergency Relief Fund
Gordon Brothers established a $1 million COVID-19 relief fund in 2020 and donated to over 60 charities across the globe to better the lives of people challenged medically and financially by the pandemic.
Supporting our communities
Pan-Mass Challenge
Gordon Brothers' employees participated in the 2021 Pan-Mass Challenge, the largest athletic fundraising event in the world.
Diversity, Equity and Inclusion
As part of our Diversity, Equity and Inclusion initiative, Gordon Brothers supports local organizations whose mission, vision and values are tied to making an impact for underrepresented members of the community.
Holiday Campaign
Every holiday season, Gordon Brothers makes charitable donations on behalf of our employees, partners and friends to give back to our global community.